Views
A pipeline of brilliant ideas from our Innovation Festival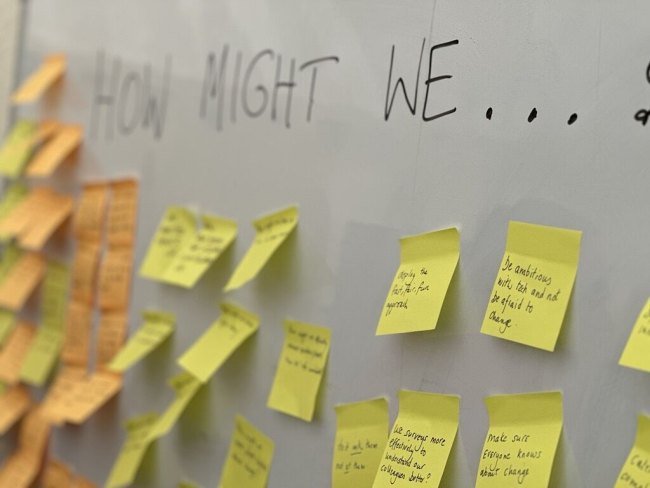 Northumbrian Water's Innovation Festival took place from the 10th to the 13th of July 2023.
In this second guest blog from Head of Innovation Angela MacOscar, we learn more about the innovative ideas that were generated at the event.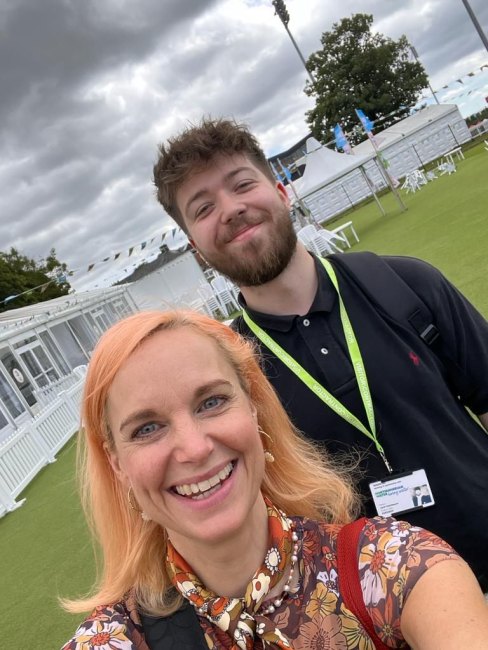 July 2023 saw a whopping seven years of our Innovation Festival in the bag!  
This incredible event continues to fuel our innovation pipeline, acting as a great starting point for big and exciting projects that will go on to change the water sector for the better and improve things for our customers.  
Every year, the ideas and enthusiasm of both festival organisers and attendees alike gives rise to more exciting innovations and outputs than ever before.
And this year was no exception.
A total of 42 game-changing ideas were thought up by the 2,472 people that attended our unique event, which was held between 10 and 13 July at Newcastle Racecourse.
We even think that these projects have the potential to deliver a total value of more than £170m for Northumbrian Water over the next five years. Not bad for four days work. In addition, there were at least six potential ideas suitable for entry into the Breakthrough Fund competition, ran by our regulators Ofwat, and if successful, will allow us to explore these bigger, riskier ideas.
  
Ten of the ideas, focused on topics such as pollution, capital investment and storm water management, have already been awarded kick-starter funding to help them develop and we're very excited to see where they take us!
I've highlighted five of the kick-starter funded projects below which came out of the festival and which we think will go on to make some big changes for us and the rest of the water industry.
Power Arrangers: This project in partnership with technology company, Siemens, has been given more than £20,000 to start a feasibility study which will look at creating a circular economy for renewable energy. This will make our treatment sites more resilient to power outages using renewable technologies, as well as resulting in big energy savings and a lower carbon footprint.
Net Zero Me: In partnership with Kraken - the technology tentacle of the Octopus Energy Group - this project has been granted £20,000 to develop a mobile app that tracks our customers' energy and water consumption, offering tips and challenges to help reduce usage and lower bills.
Save Our Sewers: Four projects have been identified that can accelerate work already underway to help improve the wastewater network. In partnership with software company, Esri, these include removing highway drainage from our sewer network, creating an interactive map, a citizen water bank which will help customers manage water that goes into the waste network, and a localised project in Marske-by-the Sea which will ensure 100% of the network is used.
Pump Up the Volume: £20,000 has been granted to this project in partnership with technical consultancy, Jacobs. The aim is to develop a guide for our network investment and improvement projects which will reduce the concept and design stage costs from between 6% and 9%, down to 3%.
Dewatering the Economy: This project, in partnership with Wave Utilities, has been given £20,000. It will see improved business customers' awareness around private pipework, mapping their network and helping them to understand their responsibilities. This project is estimated to save 165 million litres of water per day over five years – saving water, money and lowering leaks.
Some of the other ideas to come out of our Innovation Festival include a first-of-its-kind map that will show where the job opportunities are in the North East, and a project to support a more joined-up approach to flooding management.
All of these projects and ideas are exactly why we hold our Innovation Festival year after year.
Each one is going to feed into a pipeline of innovation which has the potential to really change the way we work and improve things for our customers, and I can't wait to see how they develop.
Roll on year eight!