Protecting rivers and coasts
More needs to be done in the fightback for our rivers
Water companies have helped protect and improve 15,000km of rivers since 1995 by investing £25 billion in environmental work
This has resulted in wildlife such as salmon and otters returning in recent years to rivers that had been uninhabitable since the Industrial Revolution. Whilst the most serious issues of the past have been addressed, our rivers and coasts continue to be at threat from new challenges. Population growth and climate change along with newly emerging pollutants and an ever-increasing need for more water all mean that we cannot afford to stand still when it comes to protecting our rivers and coasts. 
People want to see better water quality and greater availability for activities such as wild swimming and water sports. A majority now identity river health as being one of their 'top three' environmental concerns. More investment is key to the solution - the huge investment to date has been insufficient to reach Government targets. 
Water companies are also only part of the solution – improving the health of our rivers requires collaboration across multiple different sectors. 28% of reasons for rivers in England not achieving Good Ecological Status (GES) are caused by the water industry. This is compared to 41% caused by Agriculture and Rural Management and 11% caused by Urban Development and Transport.
A 'good' ecological status means that human activity has had low level impact on a body of fresh water. To achieve a 'good' ecological status, a water body must be considered 'good' on around 40 different indicators such as nutrients, oxygen levels, temperature and aquatic food level.
We want to see a new, jointly-owned National Plan for Rivers that also includes new mechanisms for accountability, legal protection and local empowerment.  This should be supported by new tools to help people, improve monitoring and prioritise nature. 
What needs to be done 
The challenge of improving river health can not be solved by the water industry alone. In addition to the actions companies are taking on their own facilities and networks, there are many ways we can work together across Government, regulators and other industries to create a better future for our rivers and these are our 10 recommendations:
1. A national plan for rivers
Create a clear, single, evidence-based, long-term plan for rivers between Government, regulators, water companies, agriculture, highways and other sectors. This will help guide and prioritise investment and policy change, demonstrate how we will achieve good ecological status nationally.
2. Protection in law
We need a new single 'Rivers Act' that focuses on outcomes, with the flexibility to ensure that innovation, particularly in nature-based solutions, can be delivered.
3. Local empowerment
Local communities involved in planning improvements to waterbodies need more consistent support, and plans that reflect their priorities.
4. Accountability
We need a data-driven approach that looks at all sources of harm within rivers. This should challenge and support each sector to find opportunities to build and sustain river health, and maximise the benefits to people and nature.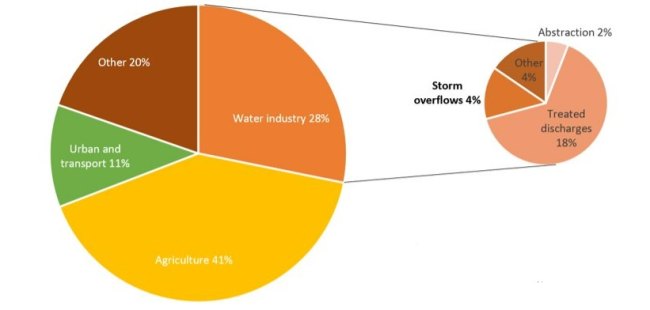 5. Next-generation monitoring
We need a next-generation national monitoring system for rivers. Building on emerging plans by water companies and environmental groups to introduce new platforms, we need to work towards a single sustainable national platform that sees all rivers subject to timely, accurate, multi-source data on ecology, chemistry, public health and aesthetics.
6. Support and educate the public
We are working with Government, manufacturers, retailers, local groups and others to transform the public's understanding of water and the water environment, with a particular focus on education, information and support for changing behaviours on wet wipes, 'unflushables' and water efficiency.
7. Prioritise nature
Restoration of natural habitats and catchment resilience should be embedded across all legislation, frameworks and funding priorities to remove barriers to water companies, local authorities, NGOs, community groups, farmers and landowners.
8. Abstraction
We have long-term plans for balancing supply and demand which will deliver reductions in abstraction that improve environmental outcomes.
9. Storm Overflows
We are ready to invest £10billion in an intensive programme over the next seven years to reduce sewage overflows. This will be the biggest programme for reducing overflows ever attempted by any country. Our plan is expected to triple the current rate of investment, and will include building the equivalent of thousands of new Olympic swimming pools of storage, all across the country, many underground, to hold rainwater.
10. Bathing Rivers
We need to recognise modern uses of outdoor water by supporting local communities who want to use it for swimming, canoeing and other sports – for example, by helping with applications for bathing status at 100 sites in England, and covering the costs of testing water samples as plans are put together.