PR24
£96bn investment proposed for the biggest upgrade of our water and sewage systems
Water companies in England and Wales have submitted ambitious plans to the economic regulator Ofwat, proposing the largest ever investment in the sector. 
If approved by the regulator, Ofwat, this £96 billion of investment between 2025 and 2030 will secure water supplies against the rising prevalence of drought, ensure we maintain the world's best-quality drinking water and radically reduce sewage entering rivers and seas. 
What are water companies proposing?
Water companies are proposing to spend £96 billion between 2025 and 2030, an 88% increase on the previous five years. This is the largest investment ever made by the water industry, and by far the largest investment programme in water in Europe. This builds on over £200 billion that has been invested by companies over the last three decades.
These plans will:  
Fund the development of up to ten new reservoirs and major new national water transfer schemes
Upgrade England's ageing pipes to reduce leakage by 28% with similar reductions in Wales
Remove a million tonnes of phosphorus from English rivers, while eliminating an average of 140,000 sewage spills each year and funding the construction of 28 wetlands to improve water quality and biodiversity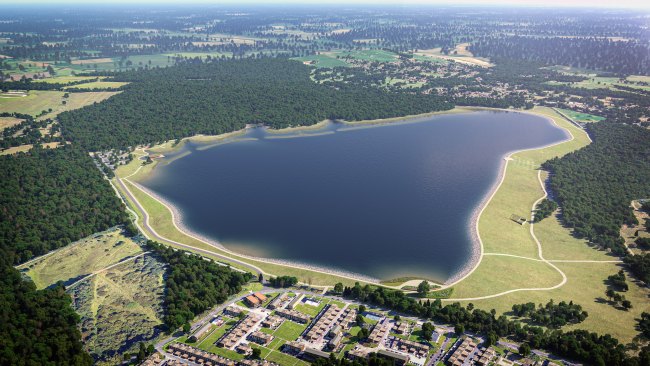 Securing our supply of water
As we continue to face pressing challenges of climate change it is more important than ever that we invest to ensure a reliable and consistent water supply for the country's growing population.  
Water companies have put forward proposals to build up to 10 new reservoirs, with works already underway at the first reservoir to be built since the 1990s. New water transfer schemes will also carry water from wetter parts of the country to drier parts when it is needed.
Not only will these plans protect against future drought conditions, but investing in these new sources of water supply will reduce the need to take water from the environment to meet growing demand, relieving pressure on rivers.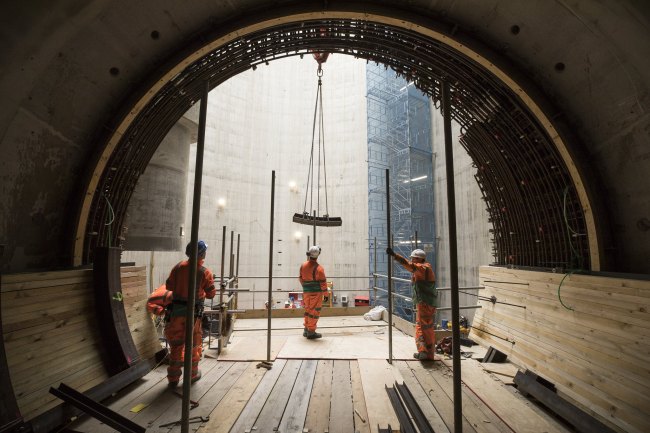 Modernising sewers    
We know as an industry that we have not given the issue of sewage spills the attention we should have, and for that, we are sorry. We understand why people are upset and they are right to be so. We've heard those concerns and set out to do better. While it will take time to overhaul 100,000km of old sewers, we have a plan to dramatically cut the number of sewage spills.  
Water companies are proposing to invest £11 billion to reduce sewage spills by 2030. This is more than triple the current level of investment and represents the most ambitious modernisation of sewers since the Victorian era with an ambition to reduce overflows by up to 140,000 each year.  Plans include the deployment of thousands of new storage projects, nature-based schemes to control rainfall, and upgrading pipes to become "smart sewers" that intelligently control flows. 
Reducing leakage
Water companies operate 500,000 km of pipes that take fresh, clean water to homes and businesses across the UK. New technology is being used to find and fix more leaks without causing significant disruption, and since 1995 leakage has been cut by over a third.  
However, climate change is increasing the risk of leaks and water companies recognise more needs to be done. This new phase of investment will upgrade pipes across English and Welsh networks to reduce leakage by over a quarter, delivering one of the lowest levels of leakage in Europe and allowing over a billion litres of water to be saved each day by 2030. 
Creation of new jobs
This is an enormous programme, and we anticipate this announcement creating 30,000 new jobs across the country, supported by 4,000 new apprenticeships.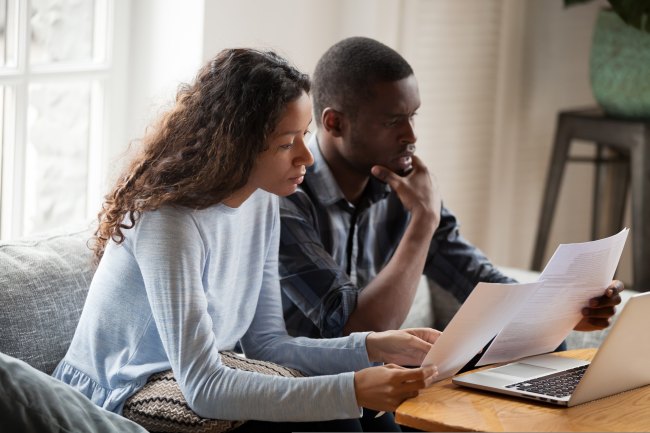 How will these proposals impact water bills?  
To fund improvements, companies are proposing to increase bills in England by an average of £7/month in 2025 to £13/month in 2030, with specific figures varying by company depending on local circumstance.
The independent regulator, Ofwat, will scrutinise companies' proposals and decide on final bill levels. They will only allow improvements to be paid for if they are genuinely new, genuinely needed, and value for money.
These proposed increases are essential for enabling investment, on the back of a decade of below-inflation increases. In fact, bills would be almost twenty percent higher today if they had risen with inflation.  
Support for customers
While increasing bills is never welcome, we urgently need investment in our water and sewerage infrastructure.  
However, we understand the pressures people are facing with the cost of living and we are determined that no one is left behind. That's why water companies have committed to tripling the number of households that will receive support with bills to 3.2m. 
This builds on more than 1 million customers that already receive help, from payment breaks when people need breathing space through to reduced tariffs and even arrangements to reduce debt. Specific support is also available for struggling customers with large families or medical conditions. 
We encourage anyone who is concerned about being able to pay their water bill to get in touch with their local water company. More information can be found here.
Why are these proposals happening now, and what happens next?
Every five years, Ofwat, the economic regulator, sets the price, investment and service package that customers receive, in what are called 'price reviews'. This process ensures that there is enough investment to deliver the improvements customers want, and that companies' plans are thoroughly scrutinised to ensure that they provide customers with value for money.
Water companies in England and Wales have now submitted their business plans to Ofwat as part of the price review this year, which covers the period of April 2025 to April 2030.
If approved by Ofwat these proposed investments will secure our water supplies against the rising prevalence of drought, ensure we maintain the world's best-quality drinking water and radically reduce sewage entering rivers and seas.
Ofwat will make the final decisions about which projects should go ahead and the final levels of bills that will be required to pay for new investments. Ofwat will announce this decision before the end of 2024.